Veterinary student and Vet tech student externships are available. Please call the clinic for more information or email us at
siequine@gmail.com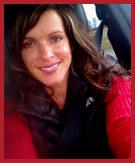 Dr. Amy Youngblood
Southern Indiana Equine is owned and operated by Dr. Amy Youngblood, D.V.M. Originally from Morgantown, Indiana, Dr. Youngblood is a graduate of Purdue University School of Veterinary Medicine. She also attended the Colorado State University reproductive school. After graduating from college Amy worked for Janssen Veterinary Clinic in Sheridan, IN for 2 years and in Columbus, IN prior to opening Southern Indiana Equine in 2001.
Along with her general veterinary practice, Dr. Youngblood specializes in equine reproduction, dentistry and performance horse maintenance. She is a member of the American Veterinary Medical Association, Indiana Veterinary Medical Association, American Association of Equine Practitioners and the Indiana Association of Equine Practitioners.
Dr. Amy has always enjoyed barrel racing and can be found at horse shows on the weekends that she isn't on call. She also is the co-founder of K.I.S.S. (Kentucky Indiana Speed Stallions) which has now grown to include the surrounding states.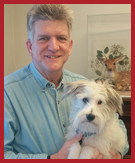 Dr Dwight Bradford
Dr. Bradford comes to us with an extensive background in both small animal and equine veterinary medicine. A native of Northern Kentucky, Dr. Bradford received a B.S. in Animal Science Agriculture from The University of Kentucky, and his Doctorate in Veterinary Medicine from Auburn University in 1984.
He spent his first 13 years in practice in a Mixed Animal Practice in Northern Kentucky. Upon moving to Indiana he worked 10 years as the resident Farm Veterinarian for a Thoroughbred Horse Farm. Dr. Bradford joined the practice with Dr. Youngblood in 2008. Being back in a private practice setting allows more direct interaction with clients, which he finds fulfilling.
Dr. Bradford and his Wife Lisa reside in Crothersville. Their daughter, Laura, finished her Master's in Counseling from the Cincinnati Christian University; she now lives in Covington, KY.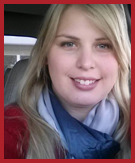 Caris Waggoner
aris graduated from Jennings County High School in 2009. She enjoys helping 4-H members with their Horse and Pony projects, as well as, giving riding lessons. Caris has been with SIE since 2011. When Caris isn't at the clinic she spends her time trail riding and enjoying time with her Corgi, Gunner. At the clinic, you will see Caris working in the front office, assisting customers and answering the phones.
John Ault
John is retired from sales after nearly 50 years. He has worked for SIE for 5 years. John is the farm manager at the clinic. You will see him out on the tractor, loading feed for clients, and taking care of the horses. In his spare time, John enjoys trail riding with his other half Melinda and spending time with his dog, Sam.